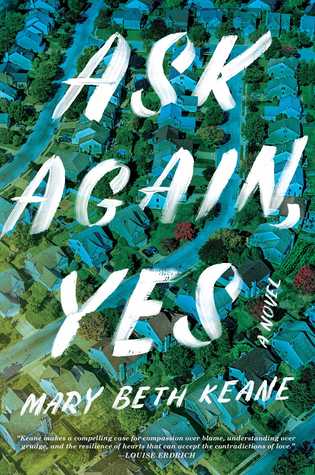 "A Fantastic Book Club Pick!"
Ask Again, Yes
by Mary Beth Keane
This novel centers around two neighboring families in a suburban town and how their relationship changes with one act of violence that destroys lives and reverberates over many years, Francis Gleason and Brian Stanhope are two rookie cops who happen to live next door to each other. Although they trained together,they don't really bond as neighbors, as each family has hidden problems. This novel explores the intimacies of marriage and the power of forgiveness. 

ASK AGAIN,YES is a great book club pick!
Recommended by Terri.