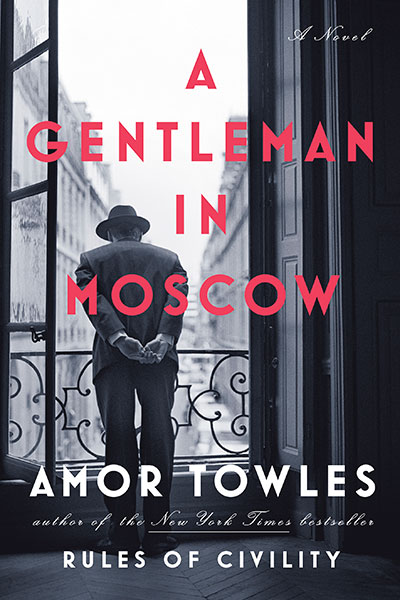 "A Great Read!"
A Gentleman in Moscow
by Amor Towles
This book is one of the best of 2016! The novel centers around Count Alexander Rostov who is exiled to the Metropol Hotel because the Bolsheviks accuse him of being an unrepentant aristocrat.
The hotel is across from the Kremlin where The Count can observe the changing government for the next 30 or so years. The Count lives his life with grace and dignity. This is a must read for readers
who like historical fiction and strong characters.
Reviewed by Terri