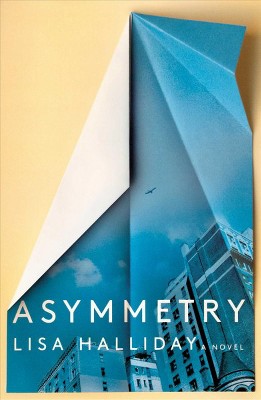 "Debut Novel by Medfield author"
Asymmetry
by Lisa Halliday
Lisa Halliday, the author of Asymmetry, grew up in Medfield and now lives in Milan, Italy. Her debut novel is written in three unique parts. The first part is about Alice and her relationship with Ezra.  In the second part, the reader meets Amar, an Iraqi American being detained at Heathrow Airport. The third section consists of an interview with Ezra and this is when Halliday intersects the two stories and the reader will see how love and luck can affect relationships.
We're very excited that Ms Halliday will be at the Medfield Library on April 24th to discuss and sign her novel.
View more about Lisa's visit to the MPL HERE. Request a copy of  Asymmetry  HERE