THE 2016 SUMMER READING PROGRAM IS OVER…THANKS TO ALL WHO PARTICIPATED THIS YEAR!  CHECK BACK HERE SOON FOR MORE WAYS YOU CAN WIN AWESOME STUFF!
SUMMER READING  (OR NOT!)
Get awesome prizes for reading stuff you already have to for school…  Don't have a required reading list?  You can also get prizes for any summer experience!  Read on to find out how.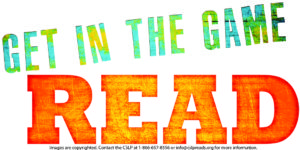 Get in the Game with Medfield's Teen S.L.I.P.!
(Summer Library/Learning Interaction Program)