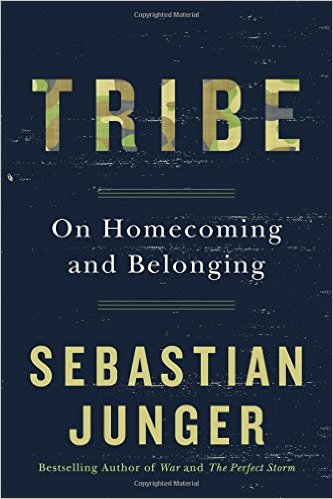 "Thought provoking!"
Tribe : On Homecoming and Belonging
by Sebastian Junger
Is our society toxic to our own happiness?  Why do soldiers in war-torn countries have less incidents of PTSD than our own?  Sebastian Junger (A Perfect Storm, Fire, A Death in Belmont), draws conclusions based on his experiences in Middle Eastern war zones and tribal societies.  The reader comes away with a better understanding of why in a society with so many resources, we fail to heal our most vuneralbe compatriots. Fascinating!