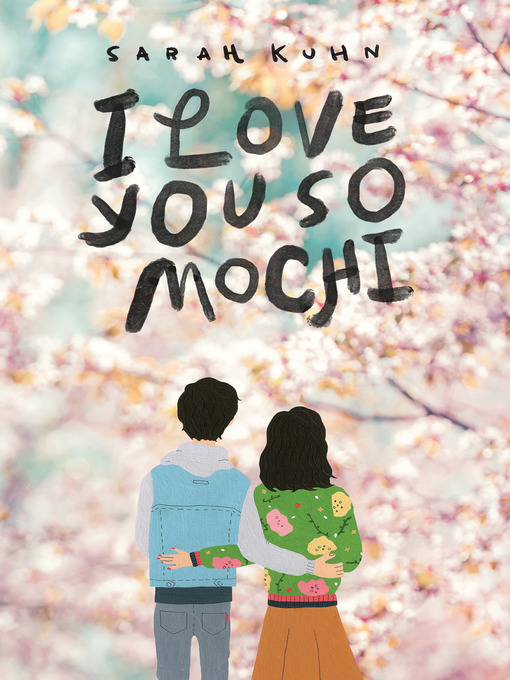 "Springtime Romance to Leave a Sweet Taste in Your Mouth"
I Love You So Mochi
by Sarah Kuhn
I Love You So Mochi is a perfect springtime YA romance and bildungsroman that will leave you with a sweet taste in your mouth. Kimi Nakamura is an artist, like her mom. They both paint and Kimi's mom is eager for Kimi to take advantage of the opportunities she didn't have. Kimi's already accepted a placement at a fine arts college for fall, but she has a secret. She hasn't painted anything in months and doesn't know if this is the path she wants to pursue.
Just in the nick of time, a letter arrives from Kimi's mom's estranged parents, inviting Kimi to visit Kyoto over spring break. Wanting to run away from the impending drama and fallout sure to come when she tells her mom the truth, Kimi drops everything and heads to Kyoto.
Behold the meet-cute. Akira is a good looking guy who just so happens to be wearing a mochi costume when he first meets Kimi. They get to know each other as Akira shows Kimi around the city and Akira agrees to help Kimi on her quest to discover what she is really meant to do. Is it possible her destiny has been in plain sight this whole time? Will she help mend the relationship between her mom and her grandparents? What about Akira?
Enjoy your own sweet treat as you devour this delightful story!
Reviewed by Anna