This is the place to find your next book, movie, or TV Show! All reviewed by teens. Interested in writing a review and getting some sweet volunteer hours? Email Erica, the Teen Librarian, at ecote@minlib.net
---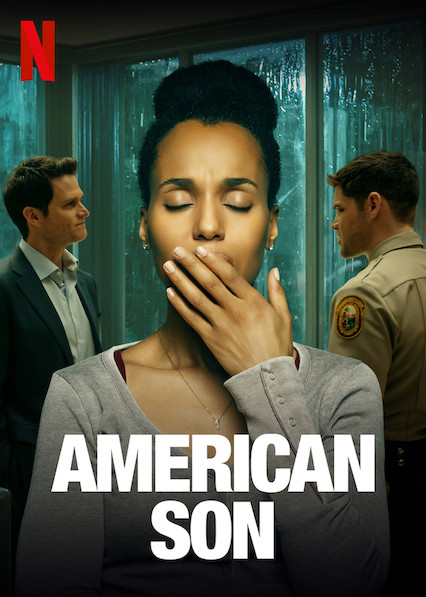 MOVIE: American Son (Netflix)
This play places a black mother, Kendra Ellis Conor in a police station's waiting room around four in the morning. She is going through levels of desperation because her son, Jamal, has not come home last night, which is very unlikely. Officer Larkin is the only one to talk to civilians at this hour, so he tells Kendra to wait until the Lieutenant who is incharge of it arrives. This introduces race-based assumptions but we also get to know that Jamal just turned 18 making him an adult. Officer Larkin thinks that, as an adult Jamal can stay out as long as he wants without his mother's permission. After sometime, Jamal's father, Scott Connor comes into the police station. He is white, an FBI and is also divorced from Kendra. Officer Larkin mistakens Scott with Lieutenant and reveals that Jamal was seen with his two black friends in a car when stopped by a patrolman last night. This information disturbs both of his parents because they have no idea who these friends could be. Jamal is the only black student and an exceptional one, at a school Scott keeps reminding it's expensive and elite. He is an athletic teenager with excellent grades and received an acceptance letter from West Point.  Recently, there were some changes in Jamal's behaviour; he also started wearing cornrows and clothes that still drives Scott to distraction. So far, the parents only know that Jamal was last seen by the patrolman with his two black friends, which both of his parents have never met. I have also included a trailer of the movie here. This movie discusses race, parenting and policing through analysis. 
Reviewed by Angelina R.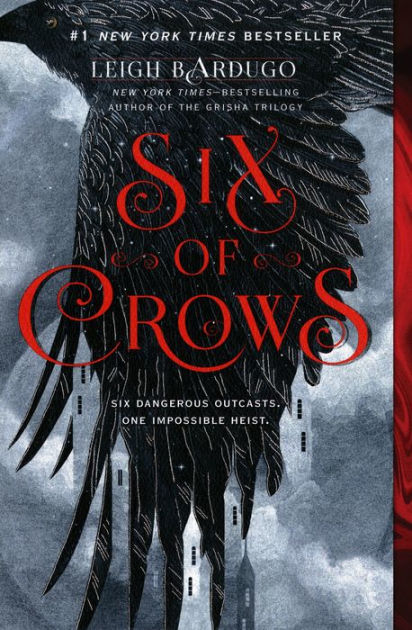 BOOK: Six of Crows by Leigh Bardugo
When a rich merchant approaches Kaz Brekker and offers him a fortune to free a prisoner locked in the most secured prison known, he takes the offer and assembles a team of six delinquents. Filled with magic and action, Six of Crows follows the team to see if they are able to achieve this heist and overcome traumas of the past that continue to follow them.
This is a very exciting and intricate story that is interesting throughout. There is a lot of violence so I recommend for young adults and older.
Request it on Overdrive.
Reviewed by Mairead D.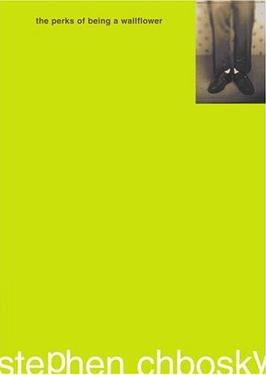 BOOK: The Perks of Being a Wallflower by Stephen Chbosky
Perks of being a wallflower happens to be one of my favorite books of all time because of the way Stephen Chbosky is able to accurately write from a young teenage boy with many mental illnesses. The book reveals the different, unpopular side of highschool rather than the basic coming of age novel. It goes through important topics such as substance abuse, rape, domestic abuse etc. to raise awareness and takes the reader on a rollercoaster of emotions. It had me laughing, nearly crying, and gasping every few pages. Chbosky did an incredible job bringing Charlie to life by creating a universal character with whom so many can resonate, and on varying levels. This was the first time a story so seemingly simple had chilled me to the bone, and I honestly felt my eyes were opened just a little bit wider as a result. Would definitely recommend reading!!
Request it on Overdrive.
Reviewed by Deeya Y.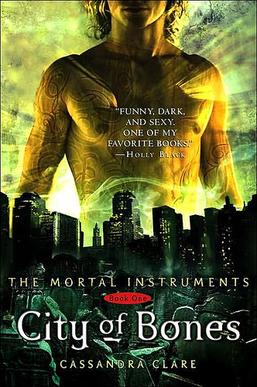 BOOK: City of Bones by Cassandra Clare
While we've been in quarantine, I've been rereading a lot of my favorite books that I haven't really touched in awhile. Last week, I reread City of Bones, the first of five books in The Mortal Instruments series by Cassandra Clare. When we first meet our antagonist, Clary Fray, she is getting ready to celebrate her sixteenth birthday. She lives with her mother and spends most of her time with her best friend, Simon Lewis. Clary lives an extremely ordinary, mundane life. Then one night, Clary witnesses something that she shouldn't and it leaves her reeling. Not too long after, her mother goes missing and she meets mysterious blonde-haired Jace, who introduces her to the Shadow World, one which she was born into but had no idea existed. The story revolves around Clary, Jace, Simon, and other friends introduced trying to figure out exactly what happened to Clary's mother. I read this book around two and a half years ago during my freshman year of high school, and I loved it so much. Clary is a pretty likable antagonist, and I shipped Clary and Jace decently enough. Reading it again with seventeen year-old eyes, I see some issues. First of all, I won't spoil anything, but you know if you've read the ending that it's kinda problematic. Not I really don't like the actions of one of the characters, Alec, by the way he tries to suppress his feelings. Sometimes the book can feel like just another ya supernatural book, but I think it sort of works. There are a lot of books like this that do exist, but with City of Bones, I didn't really care. I was invested in the plot and the characters, and by the end of the book, I was mad I didn't have the sequel on me to read right away. I recommend this book for ages 12-19 if you're interested in the supernatural genre of ya books.
Request it on Overdrive.
Reviewed by Anna J.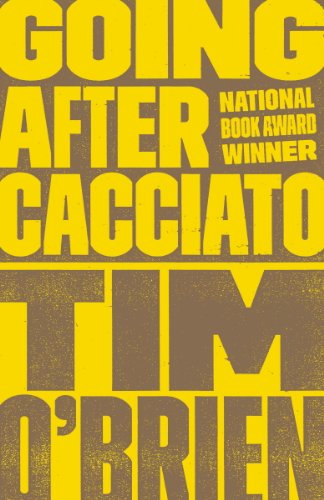 BOOK: Going After Cacciato by Tim O'Brien
Paul Berlin and his squad set out after one of their members runs away from the Vietnam War. Cacciato plans to go to Paris and leads the rest of the squad on a long chase across countries. Will he make it to Paris or will the squad bring him back to the war?

This is a very fun and fantastical read. I'm not one to read historical fiction but this book is one of the few exceptions. Because of the language, I would not recommend to kids. But I highly praise the characters and action.
Request it on Overdrive.
Reviewed by Mairead D.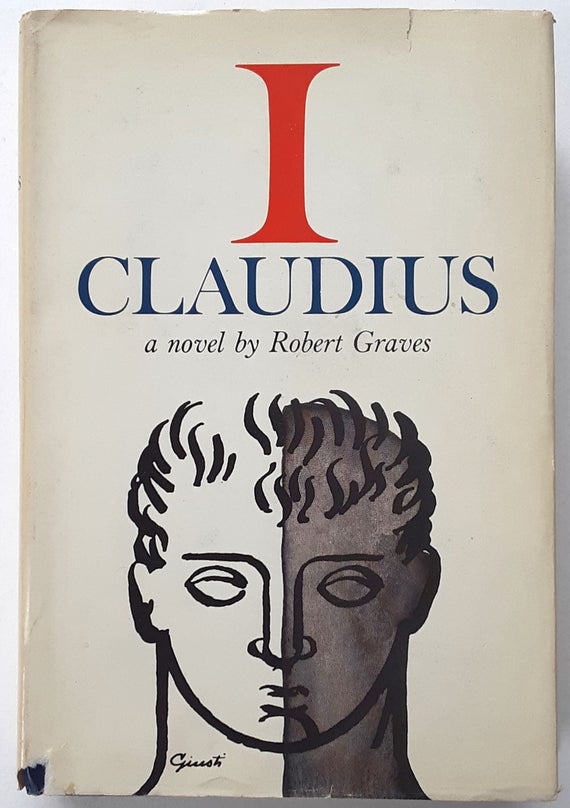 BOOK: I Claudius by Robert Graves
From the account of Claudius, part of the Julio-Claudian family who ruled over Rome. He expresses the leaderships throughout his lifetime leading up to himself. Although it is a hefty read, it is rewarding in the end. I found myself drawing comparisons between what happened then to what happens now. Although so much has changed, history repeats and we can find takeaways from this book. There are a lot of heavy topics in this book so I do not recommend to younger people.
Get it on Overdrive or Hoopla as an e-book.
Reviewed by Mairead D.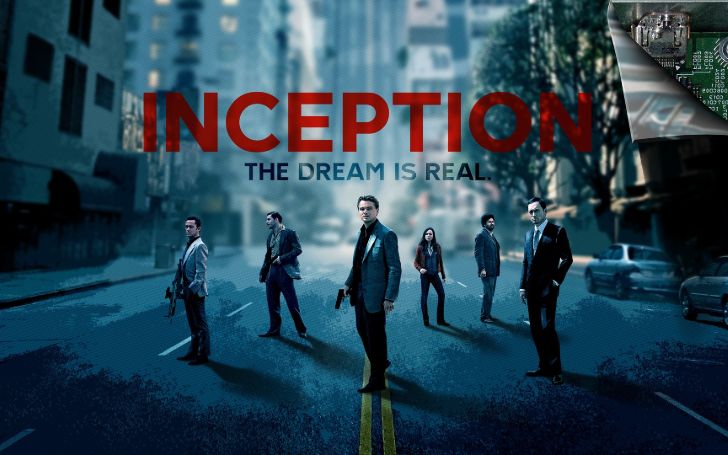 MOVIE: Inception
The main character, Cobb, is played by Leonardo DiCapiro. Cobb and his cast have this ability to enter other people's dreams and live in it. Not only that, but Cobb has to plant ideas in other people's heads through dreams in order to get what they need. I 100% recommend this movie to everyone, especially those who are really interested in Psychology and thriller!
Reviewed by Angelina R.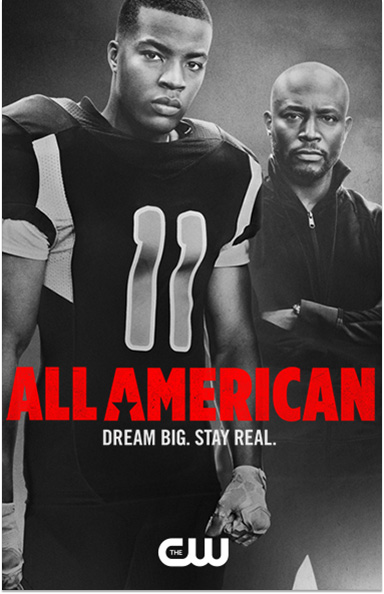 TV: All American
I have pretty much been spending my quarantine time by doing school works, eating, cleaning and watching TV. One of the shows that I am currently watching and about to finish is All American. My favorite character so far is Asher Adams because he not only realizes the damages he has done but also owns up and makes up for it. This show is pretty popular among teens and I would definitely recommend it to you all!
Reviewed by Angelina R.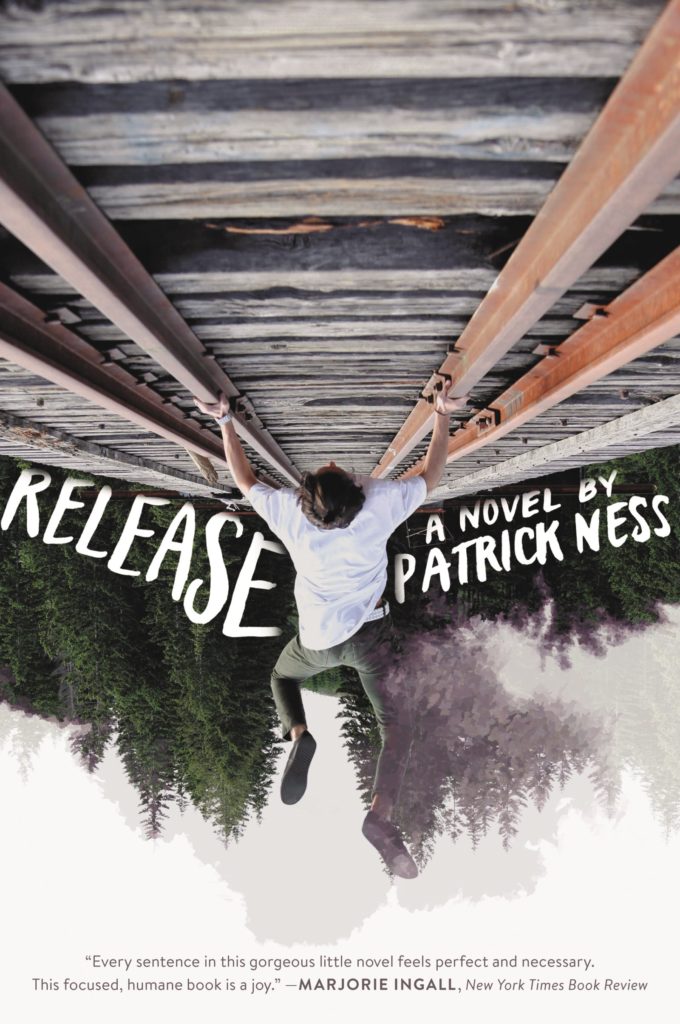 BOOK: Release by Patrick Ness
Following a day in the life of Adam Thorn as he deals with family, present and past relationships, and the confusing nature of the future. As with any Ness story, a magical element must be present. So, as Adam is dealing with his own conflicts, a ghost rises from a lake in the town. Will the ghost and Adam find their release?
This book tackles some heavy topics. However, it can also be relatable to upperclassmen who may be in a confusing situation currently.

Get it as a Hoopla e-book or Hoopla digital audio
Reviewed by Mairead D.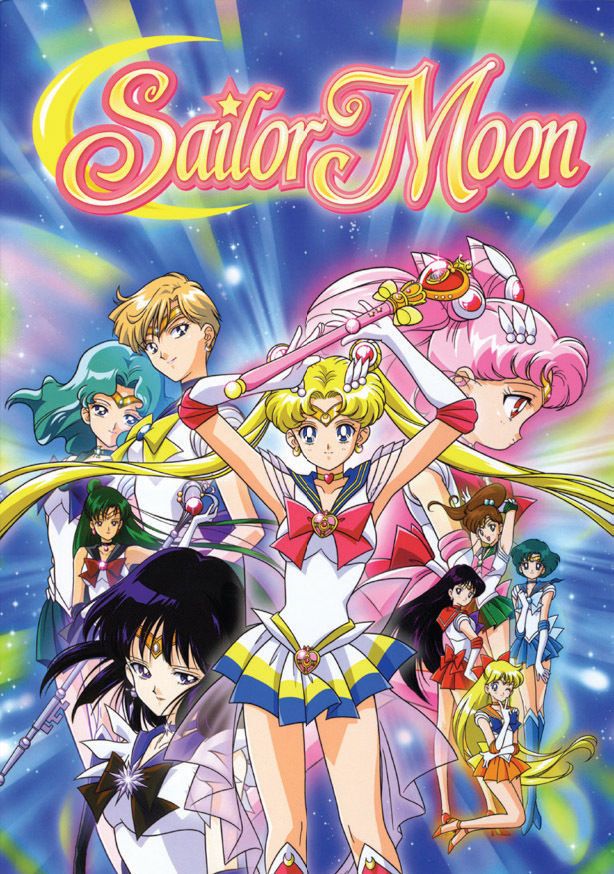 TV: Sailor Moon
Usagi Tsukino is an ordinary 14 year old girl until she meets a magical talking cat that helps her transform into the hero Sailor Moon! Her normal life is turned upside down know that mysterious monsters have popped up in the city searching to steal energy from humans, and it's her job to stop them.
I love this series so much. Anybody of any age could find a good message and lots of fun from this show. It's colorful, exciting, and heartwarming.
Reviewed by Mairead D.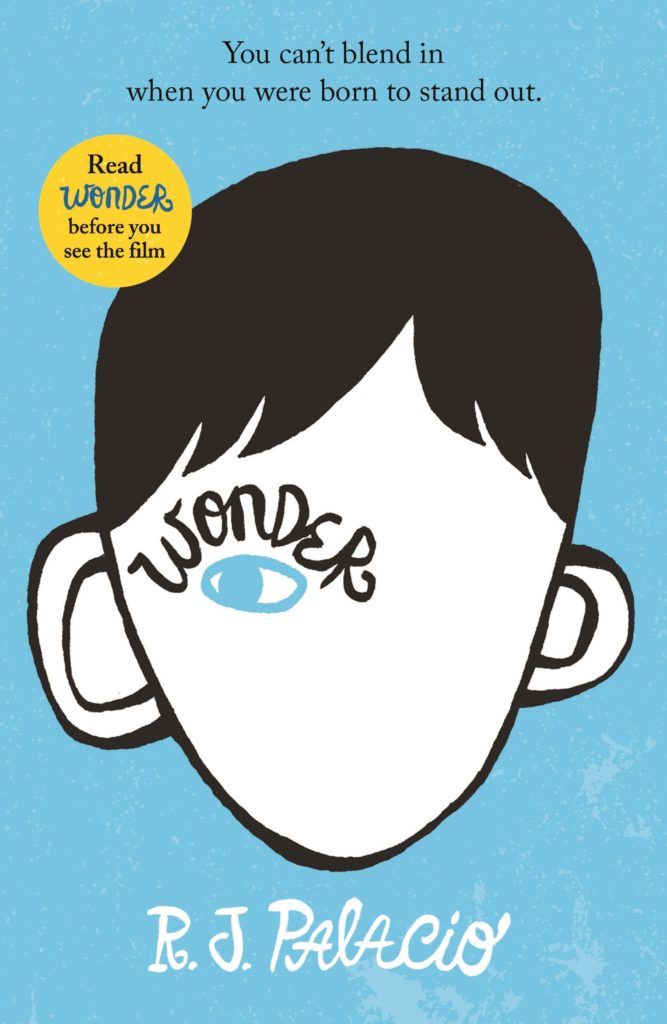 BOOK: Wonder by R.J. Palacio
R.J Palacio writes an inspiring novel about a young boy named Auggie who was born with facial differences and battles his way through middle school. This book is meant for any audience, kids, teens and adults! I first read it in fifth grade and saw a whole new perspective of what it meant to be kind and that view has not changed.The book was laugh out loud funny, truthful, hopeful and heart-warming and is one of the most moving books I have read in a long time. I am still pretty amazed at how the author wove so much complexity into a story for middle schoolers. The emotional moving tale kept you rooting for the main character until the end and accurately portrays the middle school roller coaster, while managing to squeeze valuable life lessons into the plot!
Get it on Overdrive as an e-book.
Reviewed by Deeya Y.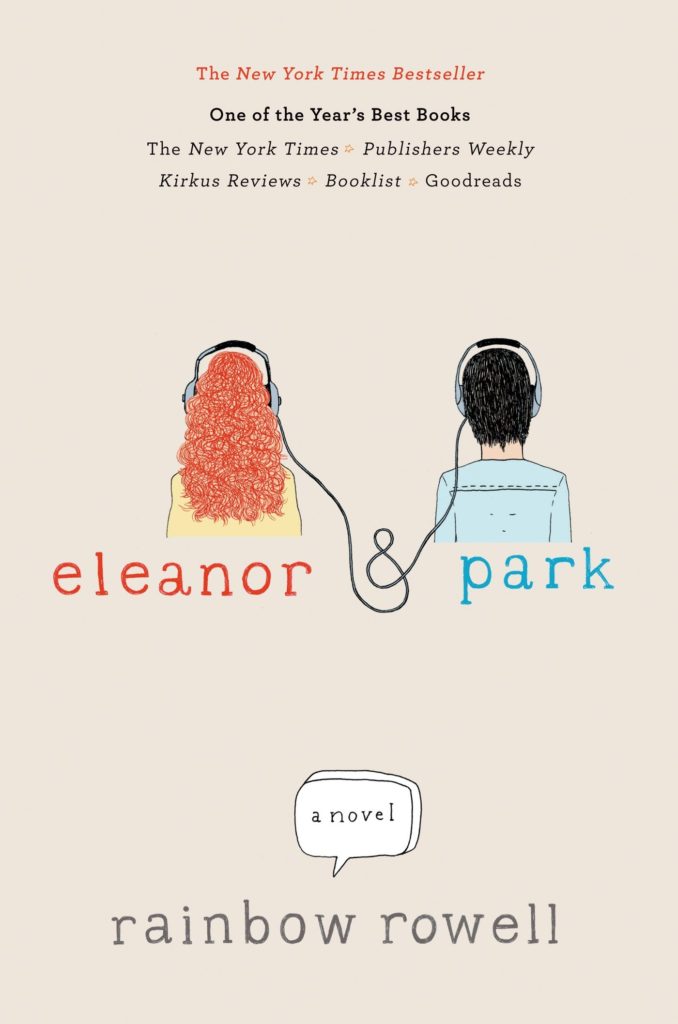 BOOK: Eleanor & Park by Rainbow Rowell
One book that I have decided to reread over quarantine is Eleanor and Park by Rainbow Rowell. It's been a few years since I've last read it, so I was excited to get back into it. The book takes place in 1986 in Omaha, Nebraska and follows the budding romance between two teenagers, Eleanor Douglas and Park Sheridan. Eleanor deals with bullying and self-image issues, both at home and at school. Park is Caucasian and Korean, his mother being an immigrant from there. With that, Park seems to drift towards more feminine things, such as makeup and eyeliner, much to the dismay of his very masculine father. We see Eleanor and Park going from being annoyed with each other to being infatuated with each other in a rather quick turnaround. However, we also see a realistic fear in teenagers when it comes to romance: love. One character having lots of trust issues, it's refreshing to see fear and slowness in this fast-paced book. We see Eleanor having her own storylines outside of Park, but all of Park's issues mostly revolve around Eleanor and how his loved ones don't approve of her.
I would have liked to have seen more of Park dealing with his father not approving of his feminine side which we see a portion of, but not a whole lot. This novel tackles issues such as body image and bullying, without romanticizing them. It's mostly Eleanor dealing with this stuff, and though the way she handles it is questionable, I think she's a good influence to a preteen reading this story. I've always enjoyed Rowell's writing (in Fangirl–one of my favorites of all time–and Carry On), considering she writes in a way which sort of dumbs down the idea of love for a middle school-age reader. I remember reading this story for the first time and coming out of it with some knowledge of romantic love, having never known what it felt like. Overall, this story has a special place in my heart and will always be one of my favorites, and I highly recommend you giving it a read.
Get it on Overdrive as an e-book, audiobook, or as a Spanish e-book.
Reviewed by Anna J.