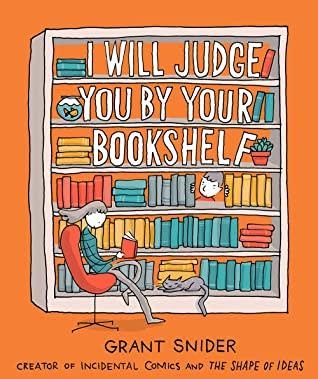 "A quirky and fun read for all of us who love books and everything about them!"
I Will Judge You By Your Bookshelf
by Grant Snider
Told in comic vignettes of one- and two- pages, this short and light-hearted collection will have you nodding your head in agreement all the way through. You may recognize Mr. Snider's work from his New York Times illustrations and posts on social media.  His drawing style is the perfect complement to his amusing and sometimes poignant text. It's ideal for everyone, kids or adults – and even those who don't normally enjoy graphic novels or comics will definitely get a chuckle from Grant's humorous take on the world of books.
Reviewed by Susan
Available via Hoopla HERE