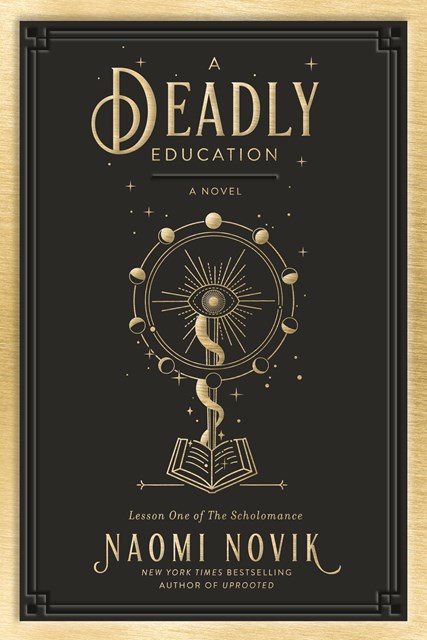 "Magic, Monsters, Wizardry Students and NO Teachers!"
Deadly Education
by Naomi Novik
This book was an absolute delight to read from start to finish. Probably my most enjoyable read from last year and perfect effervescent escapism with just enough bite to keep you absolutely hooking and chomping at the bit for the next installment.
This book is narrated by teenage El, who is at a school for wizards, but unlike any one I've ever seen. Built into a void, the school has no teachers and isn't for the faint of heart as it's infested with monsters that eat the magically inclined to consume their power. Students survive by wheeling and dealing and forming alliances, but El has a hard time with this, as her natural affinity for total destruction is a bit of a turn-off and she covers this up with a sarcastic wit which is so much fun to read.
This book effortlessly combines complex world-building with action and character development in this exciting new magic world. Knowing that Novik has drawn from fairytales for past books, I wouldn't be surprised if this one had some influence from old myths, but none that I have ever heard of. This is an exciting story with engaging characters and I'm so excited for the next installment of the series (scheduled for this June) to see what happens next!
Reviewed by Pam.