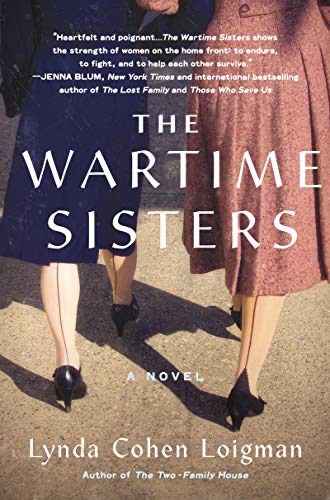 "A Historical Fiction Title Available NOW on Overdrive & Hoopla"
Wartime Sisters
by Lynda Cohen Loigman
This historical fiction does take place during WWII and centers around two estranged sisters who have grown up in Brooklyn. They are reunited during the early days of the war at the Springfield Armory which is located in Springfield, MA and was important for the manufacturing of guns. One sister is an officer's wife and lives on the beautiful grounds of the Armory while the other sister arrives as a war widow and works in the factory. As they reunite, old wounds are opened and a secret shared by the two is revealed due to a mysterious person from their past lives. Sibling rivalry and jealousy are two major themes.
The author is from the Springfield area and also wrote THE TWO FAMILY HOUSE which I recommend.
I am personally familiar with the Springfield Armory as I grew up in Springfield. It is, to this day a beautiful property with a museum showcasing its history.
Get the eBook from Overdrive or the audiobook from hoopla!
Reviewed by Terri