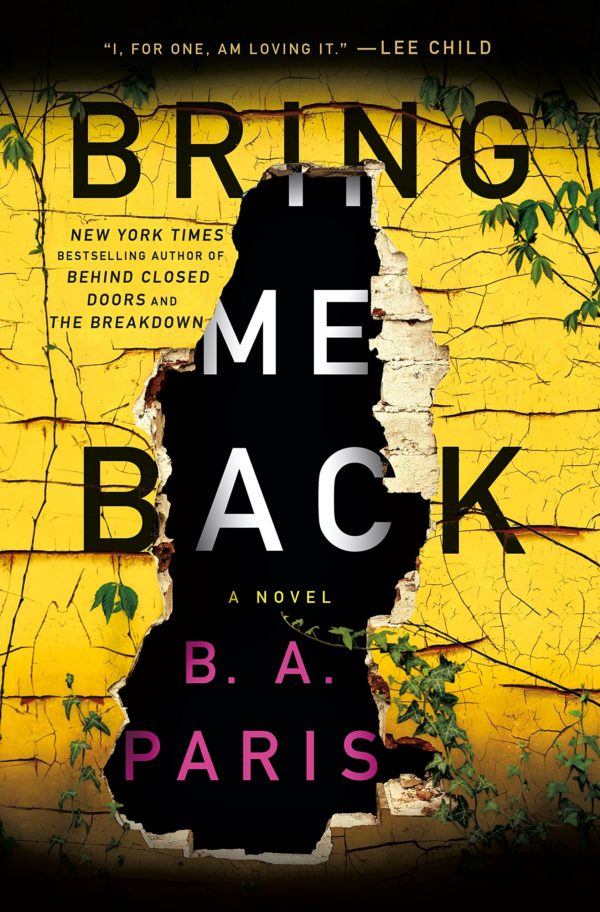 "BRING ME BACK"
BRING ME BACK
by B.A. Paris
Bring Me Back is  B. A. Paris' third novel after Behind Closed Doors and The Breakdown. She is a New York Times bestselling author and her present psychological thriller does not disappoint.
The plot revolves around Finn and Layla who are in love and on vacation. Layla disappears from Finn's locked car, at least this is the story he tells the police. Ten years later, Finn is engaged to Layla's sister,Ellen. Their shared grief over Layla's disappearance drew them close together.
Before they are to be married, Finn gets a phone call from someone in his past who claims to have seen Layla! Thus the suspense begins.