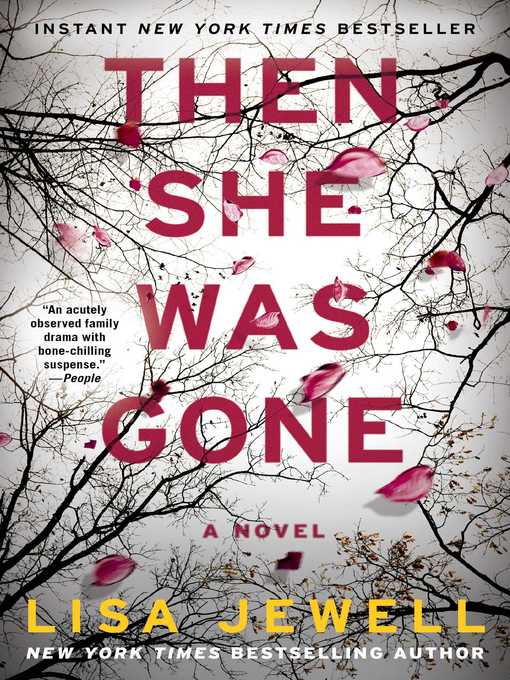 "Then She Was Gone by Lisa Jewell"
Then She Was Gone
by Lisa Jewell
Lisa Jewell has become one of my favorite thriller writers. Her books are quick reads filled with suspense and psychological twists.

Ellie Mack was 15 years old when she went missing. She was the youngest of three children who went to the library one day and never came back. Laurel Mack, the mother, was never the same. Her marriage ended and her other 2 children became distant.
As time passed and Laurel found a new love, she never gave up hope of finding out what happened to Ellie. She never believed that Ellie just ran away, although the police found no clues as to her whereabouts.
This is a typical Jewell thriller and there are more I would recommend: FAMILY UPSTAIRS, WATCHING YOU.
Listen to the audiobook on Hoopla
And find it as an eBook and audiobook on Overdrive
Reviewed by Terri