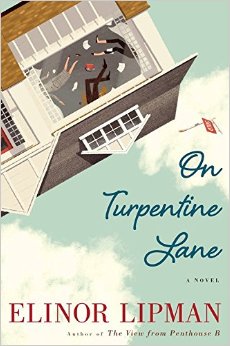 "Currently Available on Overdrive & Hoopla!"
On Turpentine Lane
by Elinor Lipman
It's a bad time to try to read the latest, hottest books on Overdrive: everyone wants them. It's a great time to read hot titles from a few years ago! This review was originally posted in 2017, but Elinor Lipman remains a delight. You can't go wrong with any of her titles, so here are the links for all of her eBooks and audiobooks on Overdrive and hoopla. Not sure how to get started? Ask a librarian! We are available by email at medfield@minlib.net and by phone at 508-359-4544 Mon-Fri 10 am – 6 pm.
Original review:
Another funny read from Elinor Lipman, On Turpentine Lane is a light and delightful story of a woman, her new house, the mysteries that come with it, a bad boyfriend and a great coworker. What elevates this book above a cozy tale is Lipman's characteristic cultural insight and wit. Elements of mystery and romance keep the plot moving. Perfect for someone looking for some warmth and brightness at the end of a cold New England winter. (There's also a cameo recognizable to local readers: all of that snow from the winter of '14-'15 snowpacalypse.)
Reviewed by Pam.